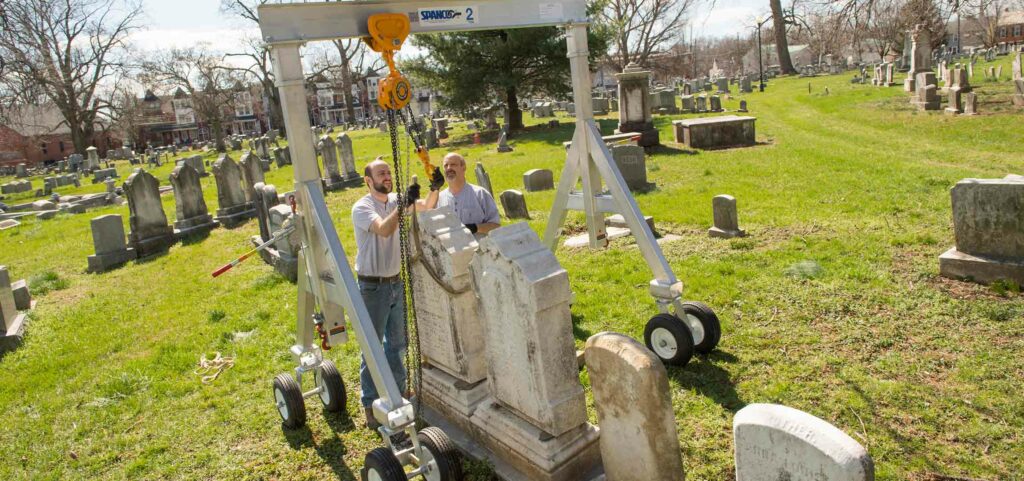 Headstone Technician Job Description
Full-Time Hourly
Is this what you are looking for in career?
A hands-on work experience
Entirely outside work
Opportunity to learn new skills
Enjoy exercising while working
Appreciate traveling and working in various locations in the region
What we offer:
Competitive pay
12-month pay with nine working months
Travel pay premium and per diem for meals when traveling overnight
Profit sharing bonuses
A peaceful and low-stress work environment
Full training for the skills required for the work
You should be:
Physically capable of working hard each day (regularly lifting 50+ pounds)
Honest, respectful, and willing to learn
Able to work independently and as a team
Gifted in managing a crew while giving encouragement and correction as needed
Able to travel and be away from home overnight, as needed
Innovative, resourceful, intelligent and a problem solver
You should have:
A valid driver's license, with a good or clean driving record
A desire to learn, lead and contribute to the team
About the Lead Headstone Technician position
In this unique career, the lead headstone technician will help manage a crew while appropriately and safely straightening, repairing and conserving cemetery monuments using specific techniques. The work is 100% hands-on and the technician will need to be flexible with working in all weather conditions. Travel and overnight stays will be required for several weeks throughout the year with additional compensation for these weeks.
About Roth Cemetery Services
Roth Cemetery Services is proud to serve the Mid-Atlantic and Northeast in providing professional headstone repair, conservation, cleaning, headstone installation services, and cemetery management. We believe in treating every headstone as if it were our own headstone. We believe in honest work, where we can feel good when we go to sleep at night. We believe in using our talents and skills for God's glory.
Interested in this job posting? Either call us at 717-823-0277, email us at contact@rothcemeteryservices.com or fill out the form below and we will be in touch.