Who We Are and What We Believe
Located in Lancaster, PA, Roth Cemetery Services is proud to serve Central, Eastern Pennsylvania and the surrounding Northeast in providing professional headstone repair, conservation, cleaning, headstone installation services and cemetery management. Feel free to contact us with any questions that you may have about our services and as always, all of our quotes are free. We look forward to speaking with you!
We strive to communicate clearly with our clients as we believe this creates the best results for both parties. Typically when we meet initially at your cemetery, we enjoy learning about the history of the cemetery, how and why you got involved with the cemetery and your needs.
In some situations we work with clients who are out-of-state and want a monument conserved in our service area. We have worked with clients all across the United States. We happily provide before and after pictures for each project. In these situations where we have never met our clients in person, we are honored to be trusted to complete the project for them.
Our Beliefs
We believe in treating every headstone as if it were our own headstone. We believe in good, honest work, where we can feel good when we go to sleep at night. We believe in using our talents and skills for God's glory.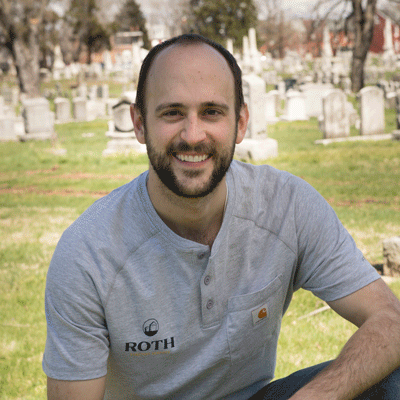 Wilson Roth
Co-Owner and Conservator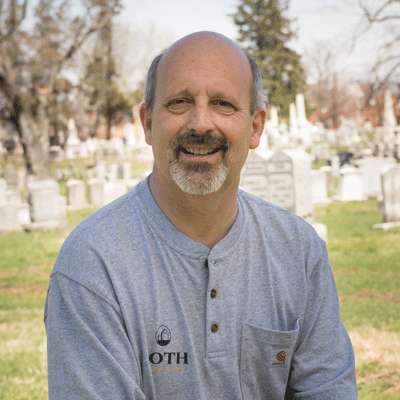 Jay Roth
Co-Owner and Conservator