Our Services
Headstone Repair and Conservation
We take pride in conserving damaged headstones no matter how bad the damage. We can repair damage due to vandalism, age or improper installation, conserving your headstones for years to come! Click the image above for more information.
Headstone Cleaning
Over many years, headstones become dirty and develop hard to clean deposits of dirt, mold, fungus and lichens. We clean all types of stone including sandstone, marble and granite headstones, restoring the natural beauty of your headstone. Click the image above for more information.
Cemetery Management
Cemetery management services include managing lawn mowing/maintenance contracts, burial layout and scheduling, general minor upkeep and cemetery monitoring. Click the image above for more information.
About US
Who We Are and What We Believe
Located in Lancaster, PA, Roth Cemetery Services is proud to serve Central, Eastern Pennsylvania and the surrounding Northeast in providing professional headstone repair, conservation, cleaning, headstone installation services and cemetery management. Feel free to contact us with any questions that you may have about our services and as always, all of our quotes are free. We look forward to speaking with you! OUR BELIEFS: We believe in treating every headstone as if it were our own headstone. We believe in good, honest work, where we can feel good when we go to sleep at night. We believe in using our talents and skills for God's glory.
Headstone Installation Services

Headstone Repair and Cleaning

Headstone conservation

Cemetery Management Services
Our Team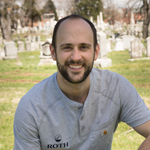 Wilson Roth
Co-Owner & Conservator
Wilson has been setting, repairing and cleaning headstones for 10+ years. He has worked in many of the cemeteries scattered throughout Lancaster County and surrounding areas. He enjoys getting the job done right and making customers happy.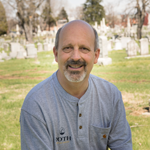 Jay Roth
Co-Owner & Conservator
Jay has been been working in cemeteries for over 6 years. He enjoys the art of repairing old headstones and has an attention to detail. Jay gets great satisfaction seeing damaged or dirty headstones restored to a more beautiful form.